Obsidian is a Game Changer…
Obsidian brings new tools and paradigms to working with our thoughts on computers. Obsidian can be a game changer, and I've been using it since its early beta release. You can turn Obsidian into any sort of notes and data management tool you need: research, client work, PKM, or whatever you need. However, before you can make Obsidian truly race, you need to get some time behind the wheel and figure out how it works.
Obsidian allows linking to and from notes throughout your Obsidian "vault", making connections of thoughts easier and more illuminating. It's built on a plugin-style architecture that gives the app an ever-increasing feature set with plugins built by Obsidian's developers and the Obsidian community. It's based on a folder full of Markdown text files, so you always own and control your data. It can be end-to-end encrypted to protect your privacy. People use Obsidian to gather their thoughts, write their dissertations, plan their projects, and even track visits to the veterinarian. The app is powerful and flexible.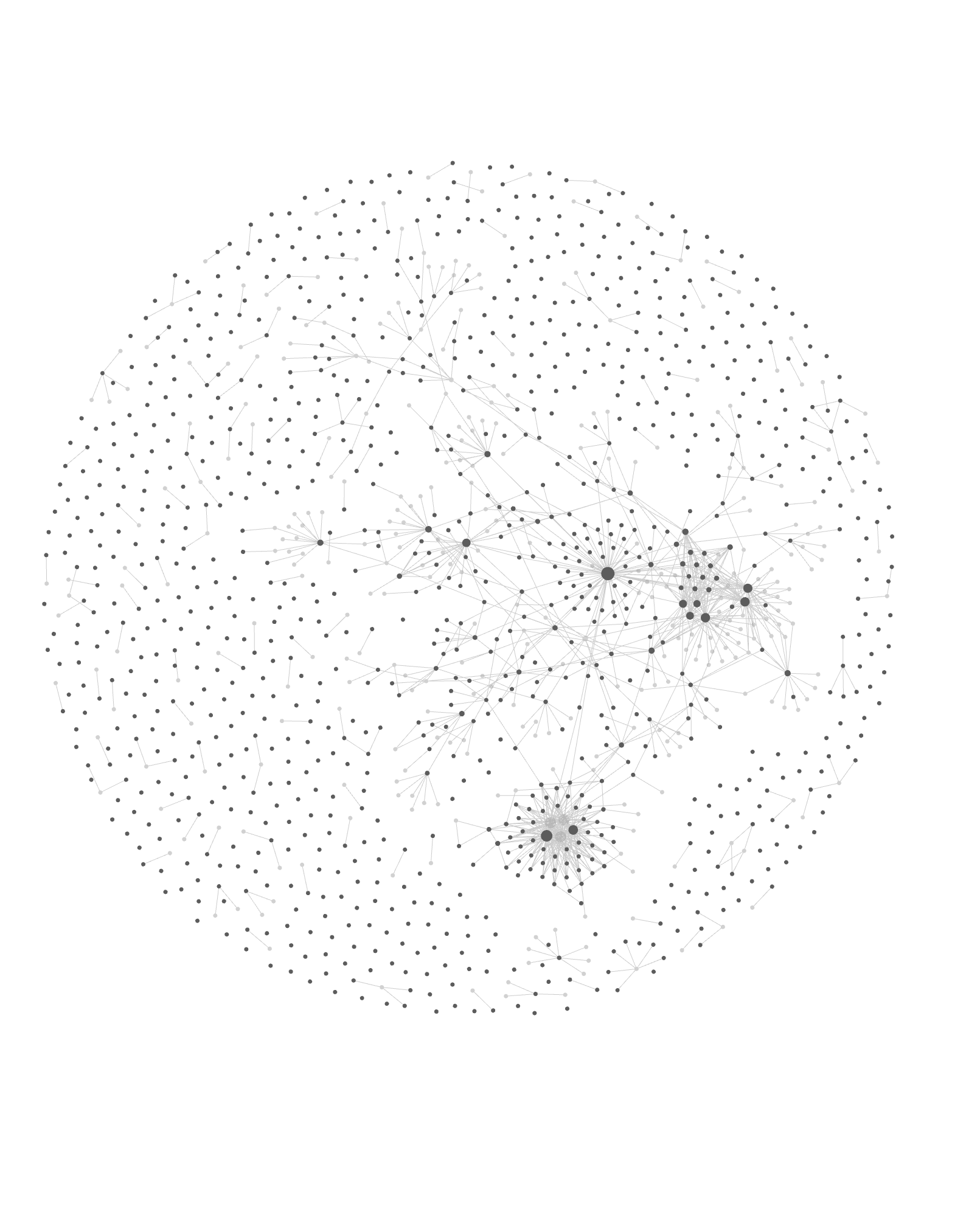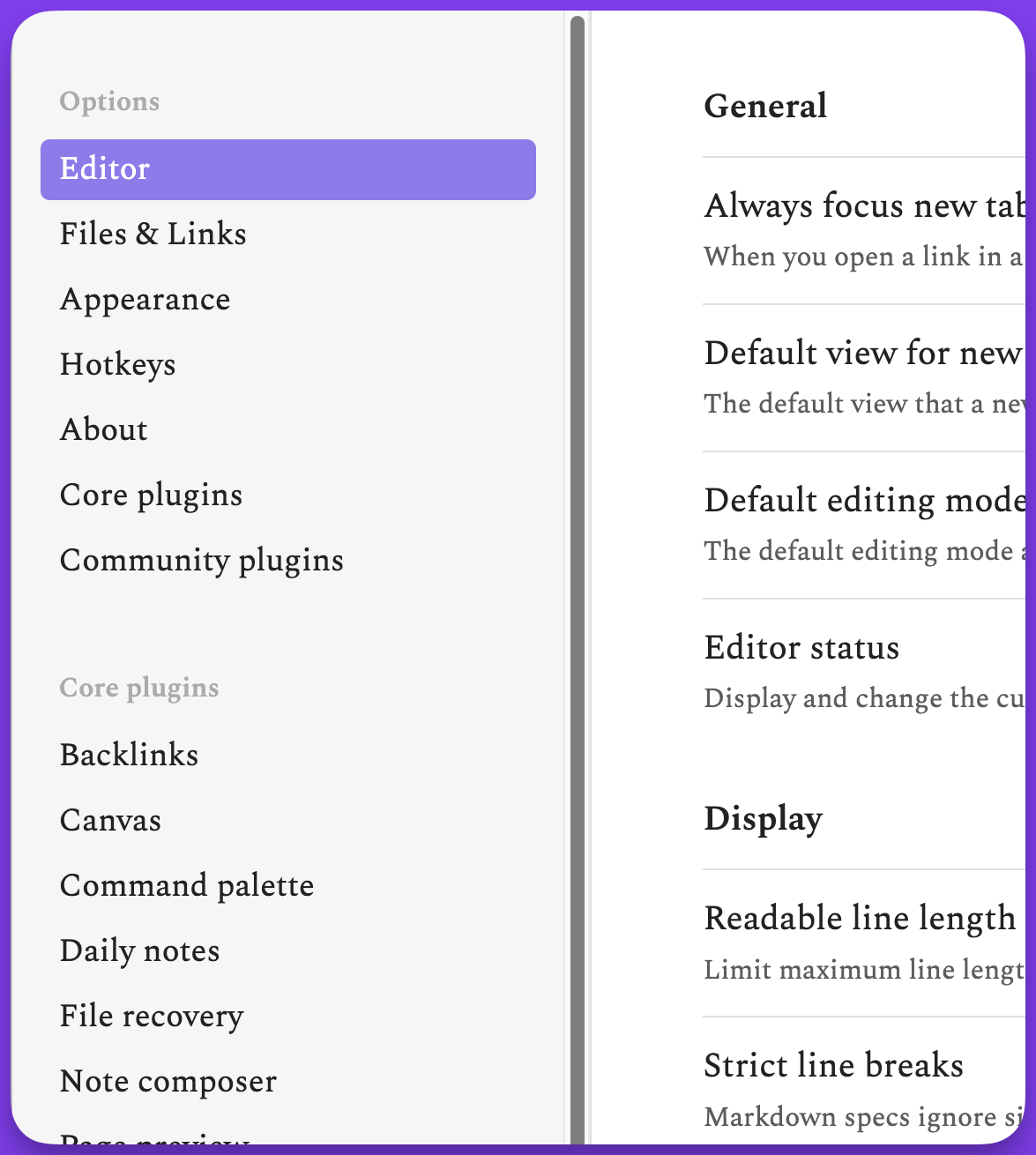 … But the Onramp Can Be Steep
It takes a while to wrap your arms around exactly what you can do with this app and unlock its full potential. You need a guide. That's me, MacSparky, your Obsidian pal. Once you master Obsidian, you'll also need help picking plugins and figuring out exactly how far down that rabbit hole you want to go. I've got you covered there, too.
The Obsidian Field Guide is a 6-hour course including 78 instructional videos that will get you up and running. The course starts with the basics and goes straight through to the advanced. It is carefully paced so anyone can take advantage of Obsidian. Each tutorial includes a full transcript and closed captioning. The transcripts are even bundled into ePub and PDF documents you can download.
Your purchase will also get you access to the Obsidian Field Guide Private Vault, where you'll get additional resources, links, and access to the samples used throughout the course.
And if that's not enough, you also get access to the source files for vault used throughout the course so you can build it locally and use it along with the course videos.


Want More? Get the Plus Edition
In addition to the above, with this Obsidian Field Guide (Plus Edition), you'll get a webinar series with MacSparky going deeper into Obsidian with additional materials, guest speakers, questions and answers, and even more Obsidian goodness. All webinar sessions will be recorded and added to downloadable content for plus edition customers.

Obsidian Field Guide
By the numbers…
78 Video Tutorials
Six Hours of Content
Access to the Obsidian Field Guide Public Vault
Workflows and Usage Samples
Buckets of Obsidian Goodness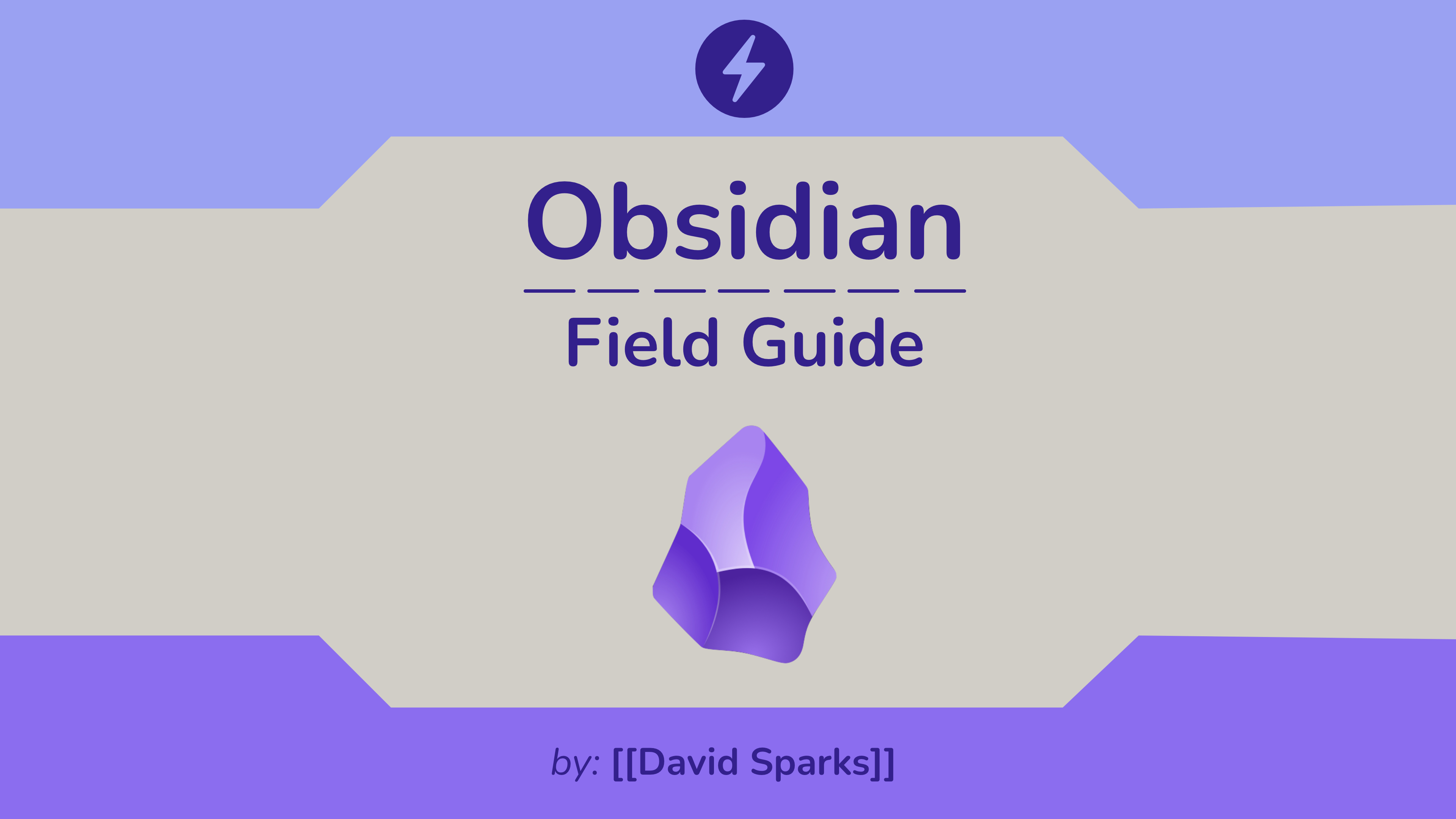 Sample Video
Want to check out 44 minutes of the course? Here you go.



Course Outline:
1. Obsidian Overview
Learn what makes Obsidian unique and how it compares to other knowledge management apps. Also, learn about the Obsidian journey that most users take as they get better at using the application.

2. Obsidian and Markdown
Obsidian uses Markdown syntax, which sounds intimidating, but it's not. In this section, you learn how to use the Markdown syntax, which is part of using Obsidian. Also, learn about Obsidian's additional syntax used on top of Markdown.

3. Obsidian Setup
This section teaches the Obsidian basics, including how to purchase and install the app, set up your first vault, and create your first notes. If you want to synchronize your Obsidian data between different platforms, this section also teaches that. It also includes detailed tutorials on all the key Obsidian settings.

4. The Core Plugins
The Obsidian developers have developed an extensive list of core features, called core plugins, that range from file management to creating graphs and canvases. This section includes 27 tutorials teaching you everything you need to know about Obsidians core plugins.

5. The Community Plugins
In addition to the developer-created plugins, Obsidian supports Community plugins made by outside enthusiasts. These plugins range from solving a minor problem to adding an extended, robust feature set to Obsidian. This section provides tutorials on many of Obsidian's most popular (and powerful) Community plugins.

6. Automating Obsidian
Obsidian has plenty of automation built in, taught throughout this course. And the fact that your Obsidian data in is a collection of text files opens a lot of other automation options using third-party applications. This section covers that in depth.

7. Obsidian on iPhone and iPad
Obsidian also has mobile apps for iPhone and iPad. Learn their mechanics and how they can work with your Obsidian data.

8. Uses for Obsidian
This section includes examples of using Obsidian as a tool for personal knowledge management, research, and client work.

9. Conclusion
Learn about more Obsidian resources.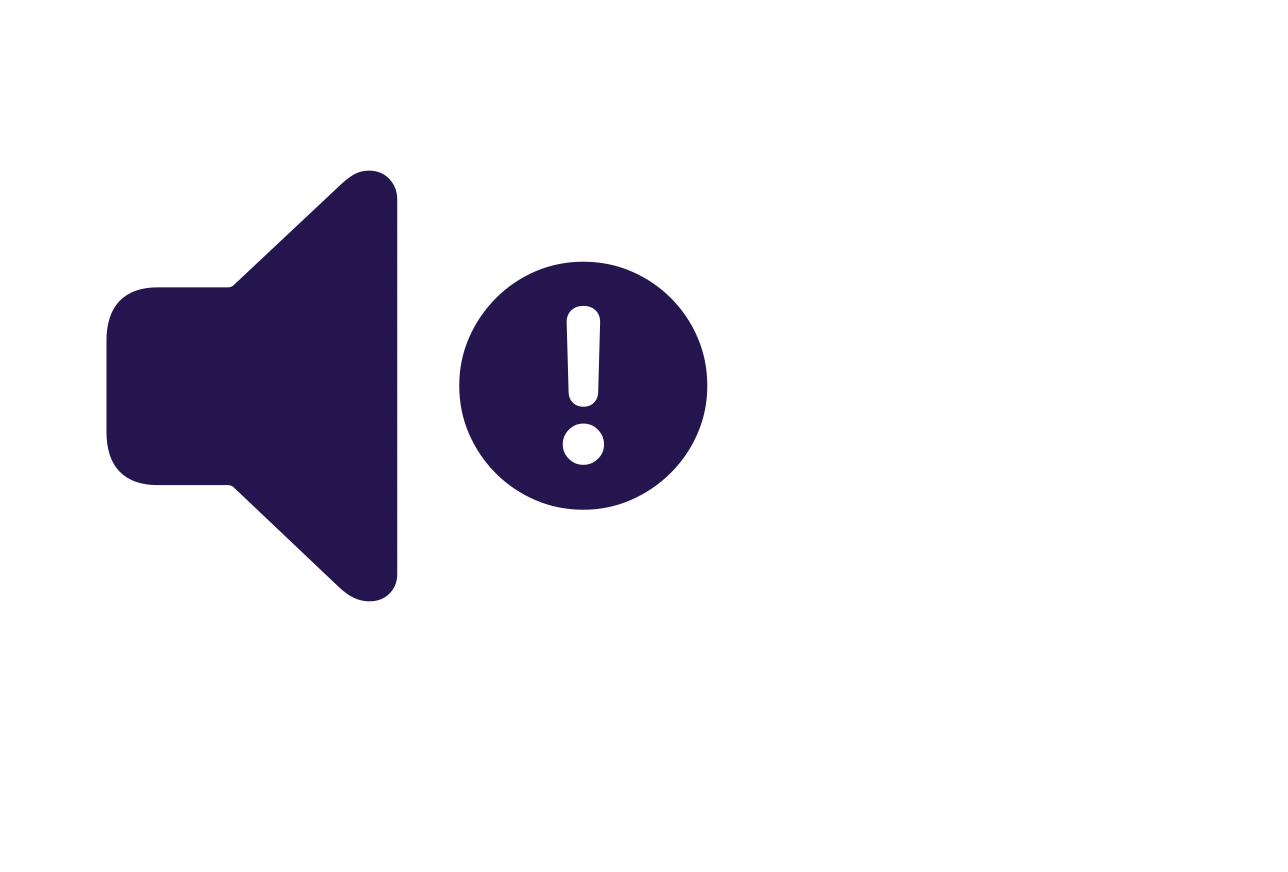 Praise for the Obsidian Field Guide

"Obsidian is the crown jewel of the Field Guides."
- Alan O.
"I knew Obsidian was powerful and tried repeatedly to learn it myself. Finally, after finishing this course, I get Obsidian."

- Marilyn R.
"This is the third training program I've tried, and the only one making concepts stick. I am a professional educator, and MacSparky is among the master educators I've encountered in any subject domain."

- Anonymous
"If you are at all interested in figuring out how to get your notes to work well for you, Obsidian is a solid tool. And David Sparks' Field Guide can take you from knowing nothing about Obsidian to being able to easily organize your notes and developing your ideas. As always, he presents things clearly where you could either learn one step at a time or surgically dive in to learn exactly the topics you want. Whether you're a beginner or seasoned veteran, David gives you a fresh take on using Obsidian well." 
"The Obsidian Field Guide is all that I had hoped for and then some. It lays out a clear, executable path to become an Obsidian power user regardless of where on the knowledge spectrum one starts. What makes the Obsidian Field Guide stand out in this space is its creator. David Sparks is above all a gifted teacher and communicator. He understands how to teach others and communicate clearly what he knows. He simplifies Obsidian, a complex and powerful program, providing a path to use it productively from the first day while also laying out a path to become a power user in a short period of time."
- Michael G.

Obsidian Field Guide Contents
(All 78 Videos)
Your Obsidian Guide

I've been excited about technology since I first got my hands on a computer back in 1980. Since then, I've written and published numerous books and video courses from The MacSparky Blog and The MacSparky Labs. I also host several popular technology podcasts, including The Mac Power Users, The Automators, and Focused.


I Have a Mission…
In a world where technology is increasingly conspiring to steal our focus and attention, my goal is to teach you how to be more productive (not less!) with technology.
I immediately fell in love with Obsidian which brings an entirely new set of tools and paradigms to working with our thoughts on computers. Obsidian can be a game changer, and I've been using it since its early beta release. Building this course was a passion project for me and I hope you enjoy it.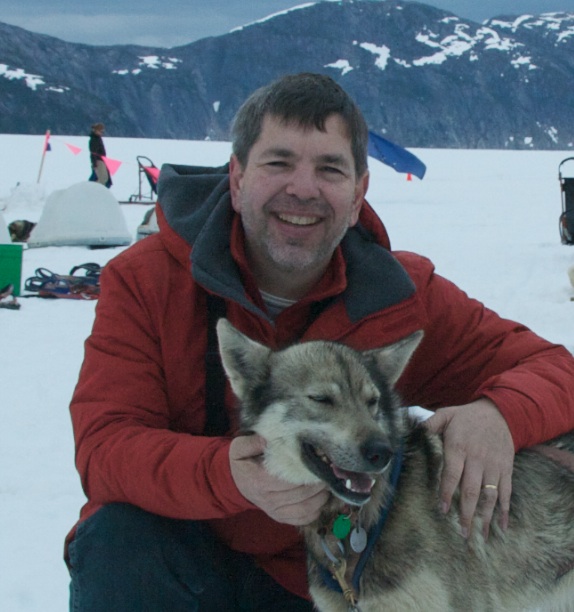 More Praise for the Obsidian Field Guide
"Macsparky has done it again, taking what could be an overwhelming app for newcomers and breaking it down into easy to follow pieces. Even the Obsidian power user has something here they can take away too. Bravo Sir! You really can't go wrong with a Macsparky Field Guide, if you want to understand an app from the nuts and bolts right up to making it sing and dance then this is for you."
- James S.
"MacSparky's Field Guides provide exceptional hands-on tutorials for learning how to use software tools efficiently. He meticulously structures the material in a clear, logical format with individual chapters (including transcripts) for easy reference. Consider the Plus edition of the Obsidian Field Guide, as this rapidly evolving product will include Plus updates and user showcases. Highly recommended for practical software guidance!"
- Scott L.


"My favorite thing about the Obsidian Field Guide is the way the instructor doesn't try to force me into a box. He gave me the tools to make Obsidian work for me."
- Adi K.

"Once again, MacSparky to the rescue. As a daily user of Obsidian in both my work, and after curricular projects, it's easy to go down a few rabbit holes in developing and mastering our personal knowledge systems, and recognizing I still don't have it mastered. As a long term user of MacSparky's Field Guides, David once again provides a training tool that is easily adapted and beneficial from the first moment of watching. With all the different aspects and customizations possible with Obsidian, David has brought a tool to help me continue the journey towards mastery of my needs. The tools paid for itself in the first 10 minutes of usage, as I work toward integrating Obsidian and Shortcuts for project development at work. Great stuff."
- Jerry M.
"If you want a good understanding of Obsidian, the new Obsidian Field Guide is the way to go. I have used David's Field Guides for many years, and nobody explains things better than David. He puts his life into producing a professional product that provides the information you need without making it more complex than necessary."
- Bill H.
"After struggling for several years trying to figure out what all the buzz was about with Obsidian, MacSparky's Field Guide finally made it click for me. Highly recommended."
- Matt G.
"David has a knack for taking complex topics and explaining them in a way which makes it easy to understand and learn. The Obsidian Field Guide is no exception, I went from knowing nothing to being comfortable with using Obsidian in no time at all. Well worth investing the time! A Fantastic Field Guide!"
- Brendan B.
"Having tried Obsidian a couple times before without success, and knowing how great David's field guides are, I reluctantly decided to give it one more attempt. The Obsidian Field Guide is excellent- perfect for beginners like me, helping us gradually get the hang of the app. I'm now finally using Obsidian productively, and even requested to upgrade to the "Plus" edition of the field guide to take advantage of the upcoming webinars!"  
- Emory P.